Past Exhibitions

2012 England
Olympics Cultural Celebrations - Global Summit
Table of Silence Art through Sustainability presentation

2012 - USA
Josie Robertson Plaza, Lincoln Center for the Performing Arts, New York City, NY
September 11 - a public tribute to 9/11
Installation/dance performance by Jacqulyn Buglisi (coreographer)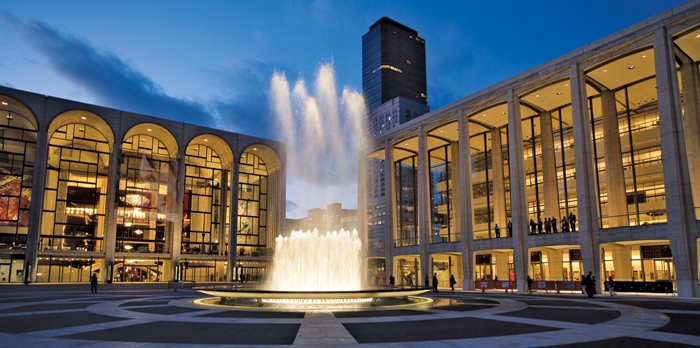 2012 - USA
Cardinal Stritch University/Milwaukee

Installation/dance performance by Jacqulyn Buglisi (coreographer)
Graduate Degree Ceremony - Doctor of Humane Letters Honorary Degree to Rossella Vasta - Table of Silence film presentation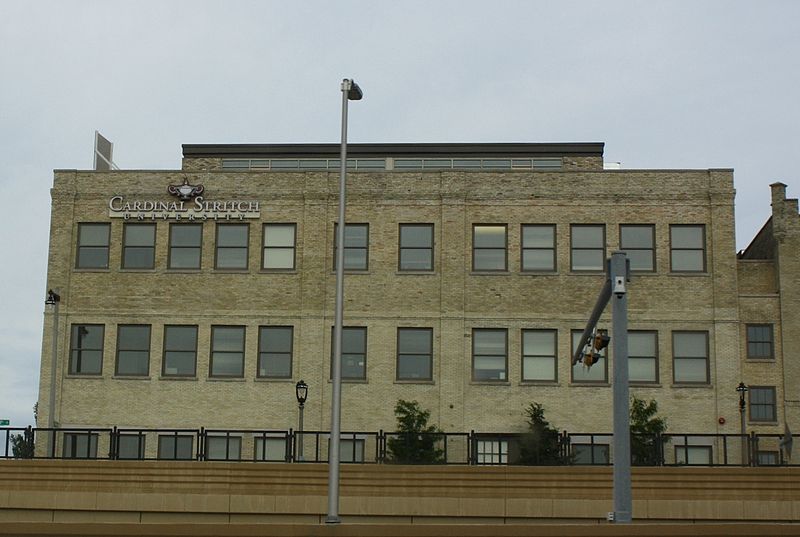 2011 - USA
Josie Robertson Plaza, Lincoln Center for the Performing Arts, New York City, NY - September 11 - a public tribute to 9/11
Installation/dance performance by Jacqulyn Buglisi (coreographer)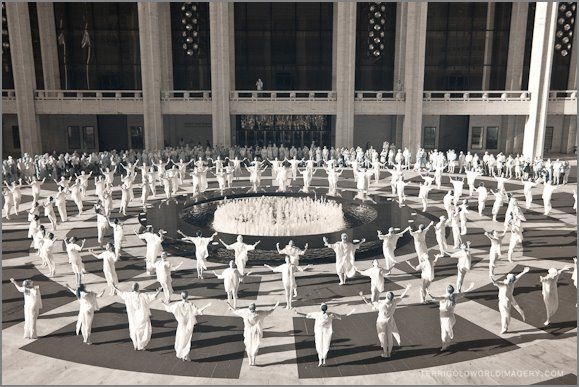 Photo (C) Terri Gold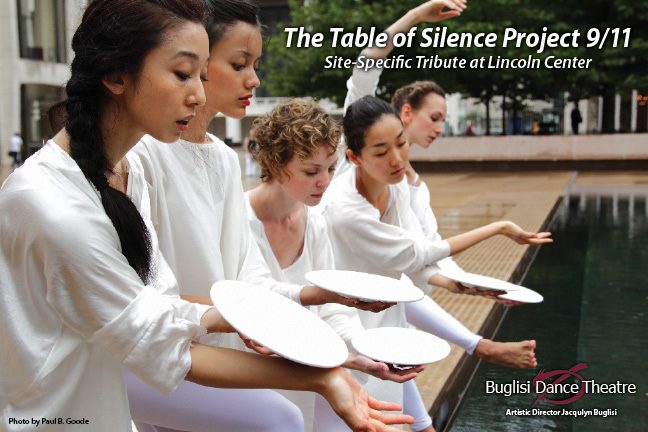 Performance video
2011 - USA
Syracuse University , New York

22 October - workshop
Installation/dance performance by Jacqulyn Buglisi (coreographer)

2011 - ITALY
October 26 San Rufino Assisi - Table of Silence cerimonial dance

To honour Pope Benedict XVI as he welcomed some 300 leaders representing a rainbow of faiths to the hilltop Italian town of Assisi to commemorate the 25th anniversary of a daylong prayer for peace here called by Pope John Paul II in 1986 amid Cold War conflicts
35 Dancerss coming from different schools of Umbria presented THE TABLE OF SILENCE PROJECT, a public tribute and prayer for peace to honor the visit of Pope Benedict XVI in Assisi, conceived by choreographer Jacqulyn Buglisi and Italian artist Rossella Vasta. The choreography has been specifically adapted to San Rufino square in Assisi by Buglisi Dance Theater principal Dancer and Director of the Martha Graham School of Contemporary Dance, Virginie Victoire Mecene.
Wednesday October 26, 6:40PM, ending at 7:00PM on the Plaza San Rufino in front of the Cathedral in Assisi, Italy.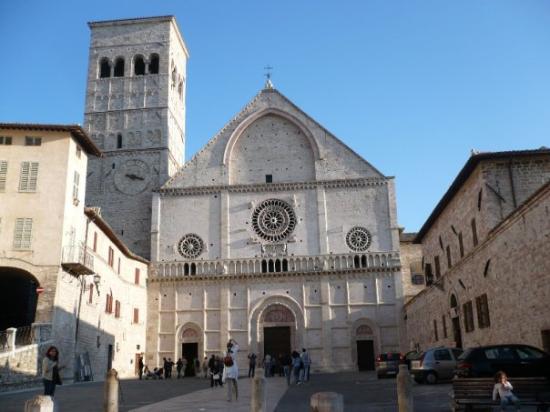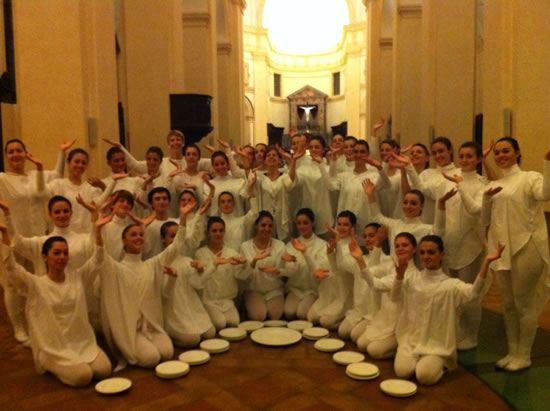 2010 - Italy
Corciano, Perugia

May 14, Presentation of the Project "Table of Silence" at the Conference in Corciano, with the patronage of AICCRE: "European Integration, fighting against poverty and social exclusion"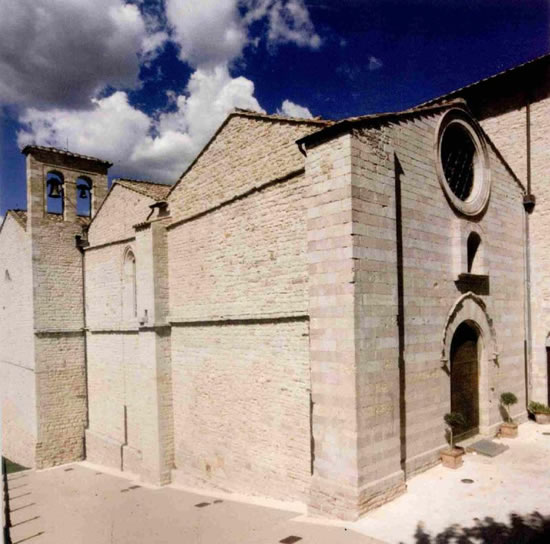 2009 - Italy
San Damiano, Refectory of Saint Clare, Assisi -
800° Franciscan Anniversary

Installation by Antonella Parlani (artist)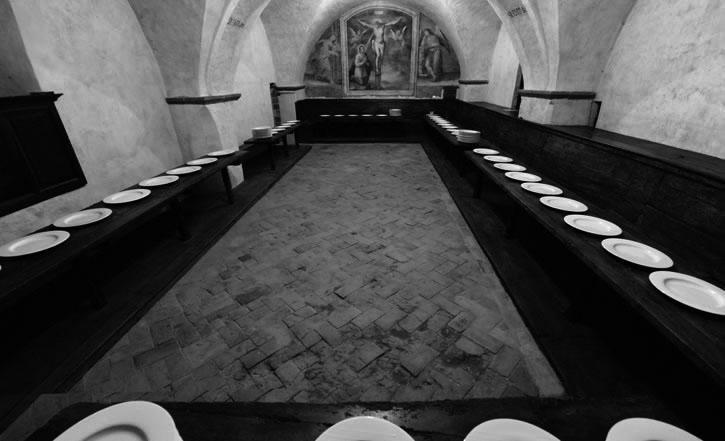 2008 - Japan

Institute of Italian Culture, Tokyo
Installation by Kumi Katsura (architect)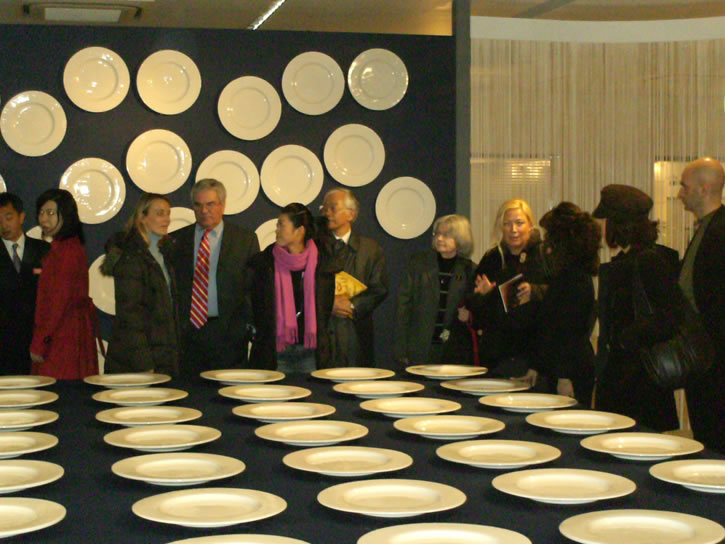 2007 - Japan
Shiodome Italia Creative Center, Tokyo

Installation by Kumi Katsura (architect)